Sunny greetings to you!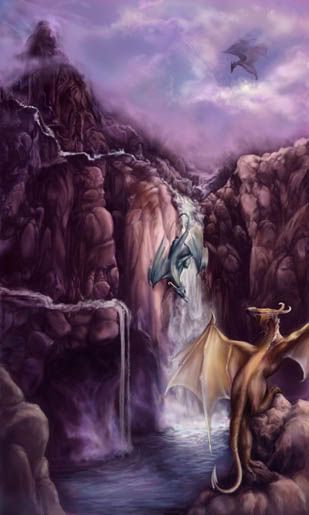 Here is the second edition of the Windfury newsletter. In the effort to give a monthly review of the going-ons on Winds of Fury Pern RPG Forum. It is sent to all the OOC accounts registered and will inform you all of what has been happening at Enkala Weyr both In and Out of Character.
~*~ Out of Character (OOC) ~*~
Please join me in welcoming the following new members to our board: Desh and Scarlett. May the RP deities smile upon them and embrace them with plenty of plots, scenes and other miscellanous fun. Welcome!

With the approach of our 1000th post, allow me to officially let you all know that in honour of that great milestone, the character quota will be upped from 2 to 3. Yes, that's right, folks! We get an extra character to play with(assuming we want one) so get planning! The rules will be updated accordingly.
While on the subject of celebrations, on the 19th of June, we had our official first month anniversary. On the 19th of May, 2010, the first RP scene was started by the ever so awesome SRness whose character T'khor has provided many of us with hours of amusement and happy reading. We did say our "happy birthdays" already but let me do so again – well done everyone! The first month of In Character activity was fierce and some fantastic and memorable scenes were had. Thank you for making it all possible.
I'd like to draw everyone's attention to the bottom of the index page of the forum. No, it's past the chatbox but you're of course, welcome to use it to your heart's content. What I wanted you to look at are two topsites buttons – RPGD Fandom Topsites and Pern Universe Topsites. Upon clicking there once every 24 hours, you give your support to our forum and allow it to rise in ranks to be viewed by more and more Dragonriders of Pern enthusiasts. In addition, a rating can be placed on Winds of Fury on RPGD Fandom Topsites that will lift us up(or bring us down, depending on which way you rate us) on that listing as well. As noted, everyone can vote once a day and upon doing so, you earn my eternal gratitude and that of fluffly ninja bunnies.
Before we settled with the current chat software, we briefly used one that included ads with possibly malicious bugs in them. We've long since replaced it and deleted the chat from our servers but please do let us know if the forum is giving you any troubles with whatever Anti-Virus you have installed.
Winds of Fury blog page is http://windsoffury.blogspot.com/ and these newsletters will also be posted there as well as any other recent news and announcements.
As a final note to our OOC News, I'd like to remind you all that if there is anything you see that could be fixed, improved or cleared up, there is a Suggestions Box in the General Chatter forum you can leave your thoughts in and we will happily work on things.
Rock on!
~*~ In Character(IC)~*~
The following new characters were created during the month of June: D'jan, R'in, Mir'an, V'lery, K'rura, Setsuna and Razek.
As was to be expected, the roleplay has been going on in a mad pace. From the simple friendly chats to scenes that influenced the whole Weyr, it has been lovely to follow. With the addition of new characters and some NPCs, the main plot of the board has gotten a move on quite nicely.
What is the main plot, you may ask now? It's quite simple – to last long enough to meet the Thread in the coming Pass, flame it dead and come back as heroes. As the introduction to the forum's setting says, it is approximately one Turn(year) before the beginning of the 7th Pass on Pern, the Red Star is burning in the sky already but isn't quite in the Eye Rock yet. In order for Enkala to be ready to fly Thread, it needs to get through the Search, the Hatching, live through the cold winter and train their hearts out until the time comes to do what dragons and subsequently, the riders were destined to do but haven't done for centuries because of the Interval. Some of the Holders don't think Thread will come at all, that it's all an intricate plot of Weyrs to get tithes out of them and refuse to prepare for the occasion. In the area around Enkala, it is especially widespread due to the Weyr's general bad luck and going-ons of late. How will our dragonriders persuade the people of Pern that they are worthy of their support and that the deadly spores will come no matter how much they wish they wouldn't?
There is currently a party scene open and still going on with the Weyrwoman's birthday but more than that, to celebrate the new beginning of the Weyr. It's being held at the Weyrbowl and anyone can join while it's going on.
We welcome any plot related suggestions and additions that you may have so if you have a great idea, don't let it sit! Come to us and we can brainstorm up something brilliant.
Although the Search hasn't started yet, all folks wanting to play Candidates are welcome to start making their young characters either from Weyrbrats or completely fresh Candidates from outside the Weyr. Our Searchdragons Obileth(rider K'rel – PC) and Eliath(rider M'rman – NPC) are on the lookout for potential and will happily pick up anyone.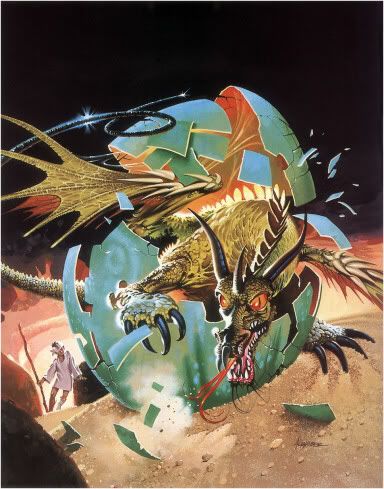 With that in mind, there are a number of highly important positions we are actively trying to fill, most of all the Weyrlingmaster(a rider of any kind aged 40+) and the Headwoman. Since we are also opening up another Wing for player characters, we are also looking for people to take over the Wingleader NPCs – L'sio, M'kailo and J'cob. There are other adoptables and for those, please check out the Notable and Adoptable Weyr NPCs/OCs from the Character plot ideas and suggestions forum. The first Wingleader to be adopted will be the leader of the next player filled Wing.

Meet you at Enkala!

~*~ End~*~